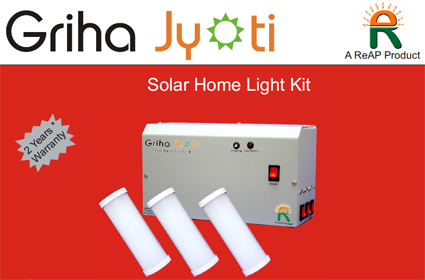 Kit Contents & Features:
12v 18Watt Solar Panel
3W LED Light x 3
Battery Pack with Built in Solar Charge Controller
12v 7.2Ah SMF Battery
Wiring Kit
6 Hours of Charging in bright sunlight
Duration: 19 Hrs with 1 Light, 12 Hrs with 2 Lights , 7 Hrs with 3 Lights
Supports 220V Charging [Optional Accessory]
We have customized kits for home lighting. For details please call.
Ideal solution for rural areas, small shops, high power cut areas and remote segments without grid power access looking for very low cost , affordable and quality lighting.
For Dealership Enquiries, send email to info@reap-india.com